Watermelon Salad with Feta & Mint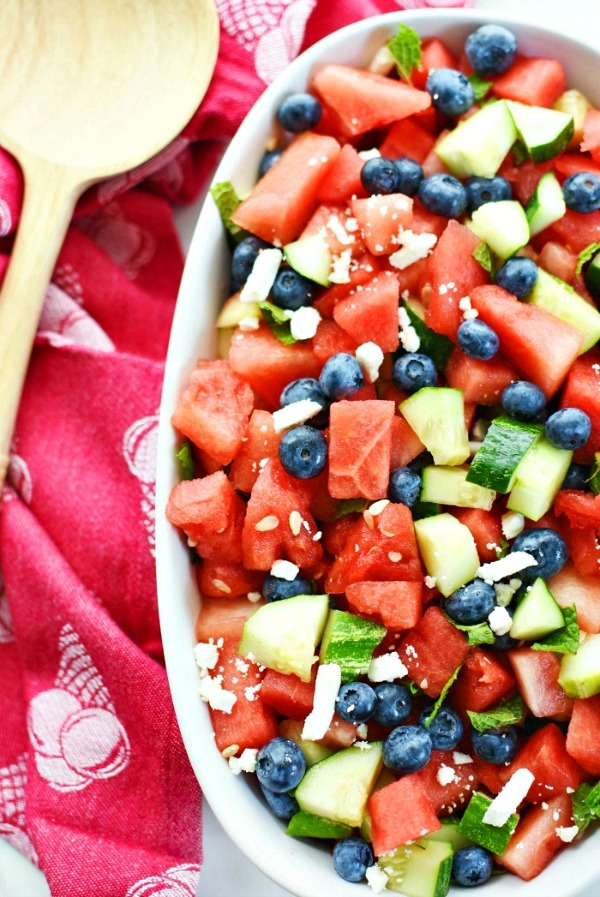 Watermelon Feta Salad with Mint & Blueberry is a delicious salad that encompasses all the flavors of summer in one dish. This fresh, sweet & savory salad is perfect for summer dinners, BBQs, and parties.
This dish can be made with fresh ingredients that are on sale or garden fresh. The sweet and savory appeal is pleasing on the palette and packed with nutrients.