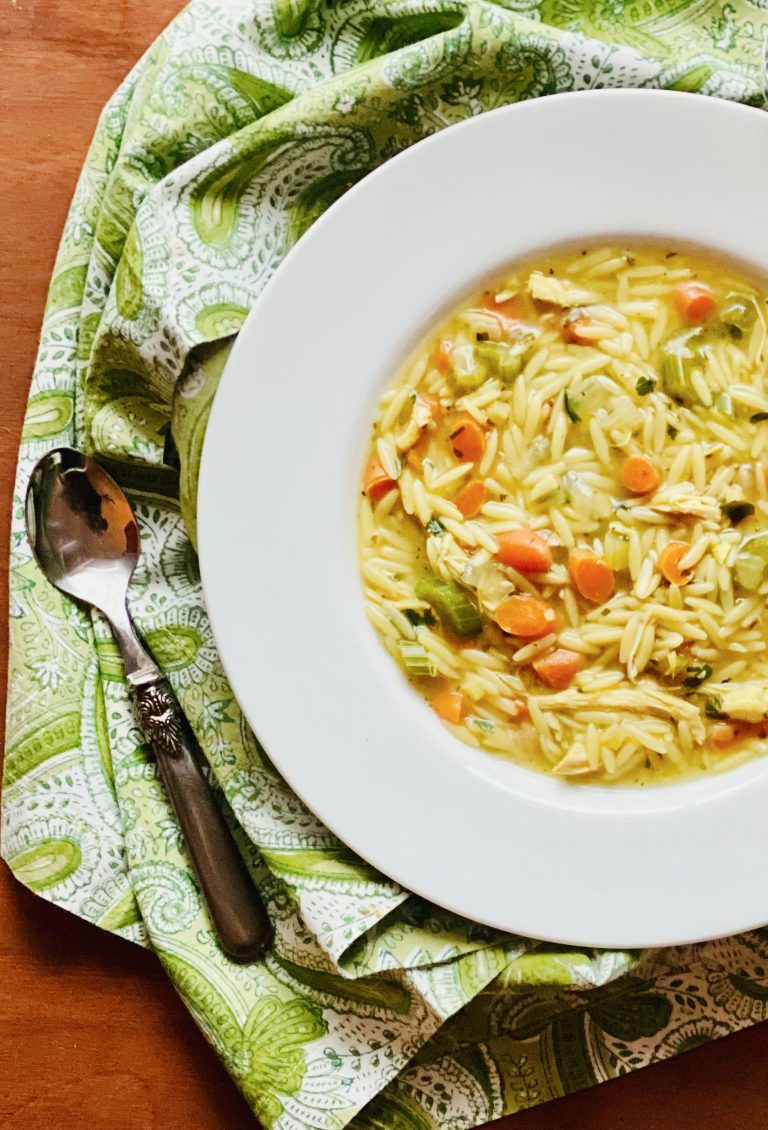 Our Homemade Orzo Soup is a bowl full of comfort food. Brimming with lemon flavor and a hint of fresh ginger, this recipe is easy to make and will be on your table in just 30 minutes.
There's nothing quite like a bowl of chicken soup to warm the soul. Add in the bright flavor of lemon, notes of fresh ginger and tender orzo pasta, and every spoonful will be a taste of heaven.
This orzo soup is definitely one of my favorites with it's vibrant citrus flavor and tender pasta. Enjoy!