Homemade Eclairs Recipe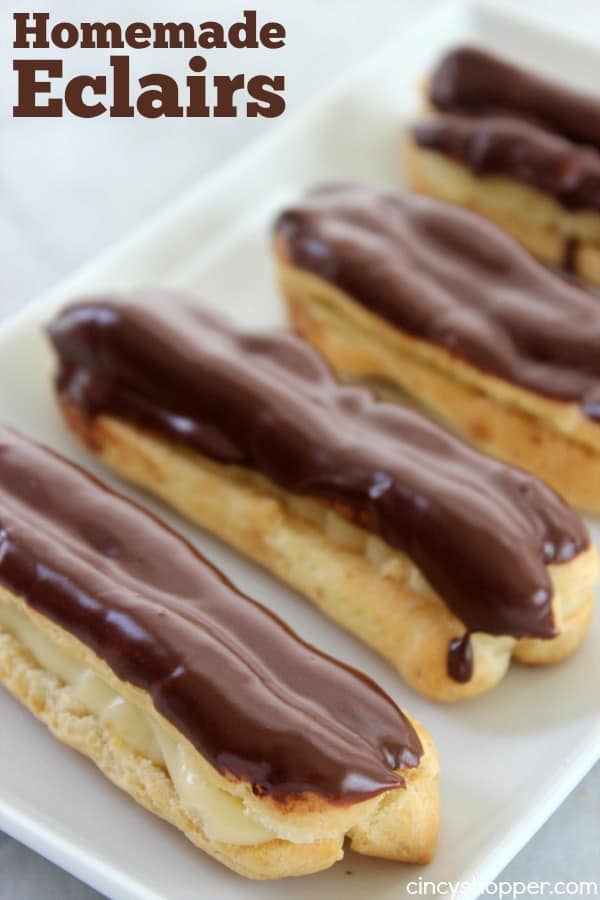 With just a bit of effort, you can make yourself a batch of Homemade Eclairs. Your family will be thanking you, I promise. These eclairs are filled with an easy pastry cream and topped with a yummy chocolate glaze. Does it get any better than this? NO WAY! 
We made and thourohly enjoyed these homemade eclairs and will be making more of them here soon! Check out the recipe and do let us know if you make a batch.