Hearty Pizza Casserole Recipe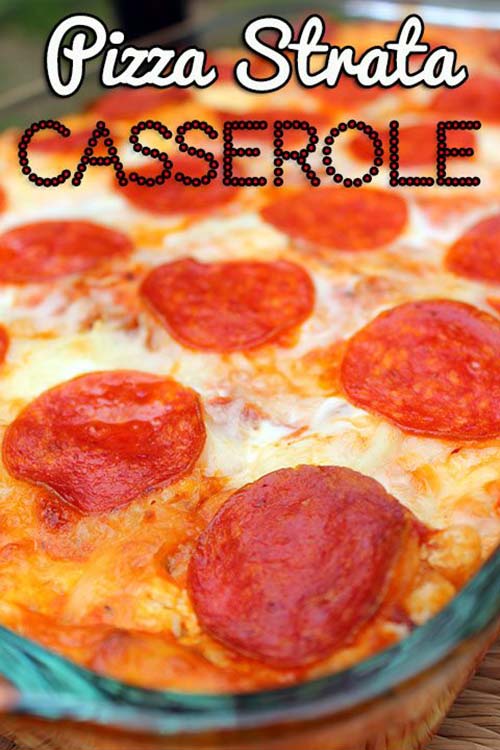 I made up a Pizza Strata Casserole recipe to share for something a bit out of the norm but equally filling as it is delicious.
My family totally loved it! I had made a Strata for the first time a month ago and totally fell in love with it.