Easy Chicken Lo Mein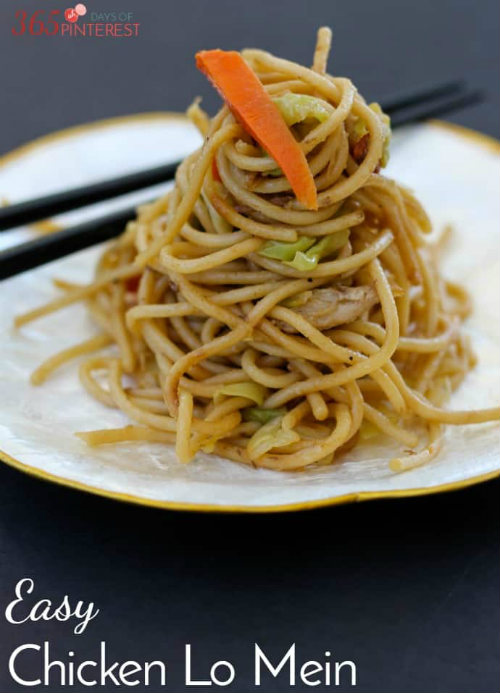 Are you looking for a quick Asian inspired meal for the family? You don't have to order take out to get chicken lo mien. Here is the easiest chicken lo mien recipe, veggies included.
This chicken lo mien recipe is an easy meal to toss together for the family on a chaotic school night.