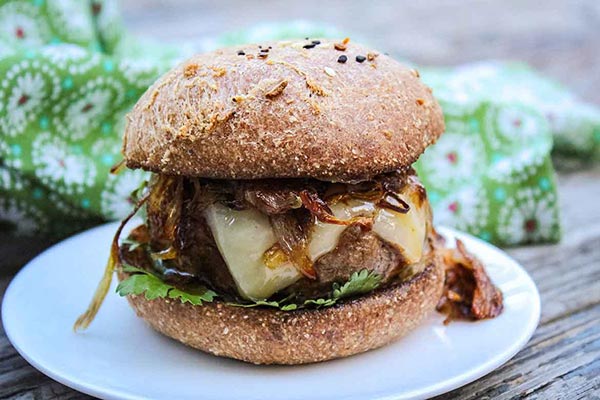 Grilled Chipotle Burger
This Grilled Chipotle Burger is a perfectly grilled beef burger packed with chipotle flavors. It is topped with Monterey Jack Cheese and crispy fried shallot slices. I also like to serve it with fresh cilantro, but lettuce works just as well.
For the finish, sandwich it between a regular or keto bun for a delicious burger that fits all diet lifestyles! This delicious summer burger recipe is like eating gourmet right at home for a far better price!