EASY CHICKEN AND VEGGIES SKILLET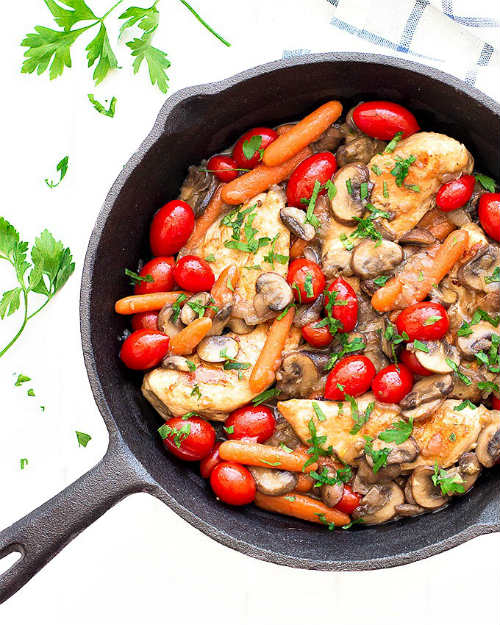 I enjoy this colorful healthy chicken recipe for a couple of different factors. This chicken and vegetable skillet is so healthy for you. It is also one of the easiest skillets to throw together in a pinch.
I especially love this quick recipe after a long day at work. I can come home throw everything together in a skillet with minimal effort and lots of flavor! You can also feel free to serve it over your favorite pasta or rice!
EASY CHICKEN AND VEGGIES SKILLET