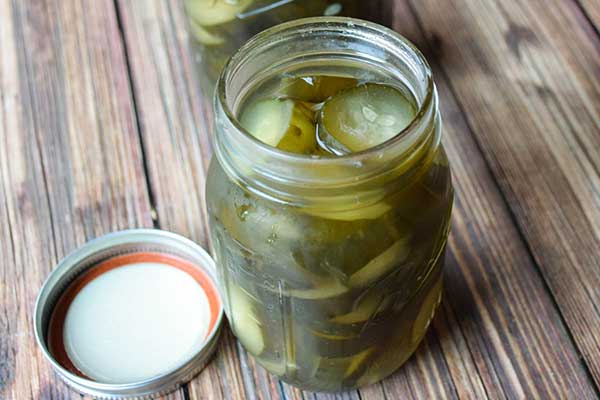 Sweet Crispy Pickles
These Sweet Crispy Pickles are a recipe from my grandmother that she would make every year. The pickles are fermented in a vinegar solution and sweetened with sugar. By day 7 you have a crisp green pickle ready to hot pack and store.
These pickles are a great condiment next to any barbecue plate, as a part of a holiday relish tray, or just pull out of the fridge for a quick little snack!