Glazed Balsamic Steak and Onions Recipe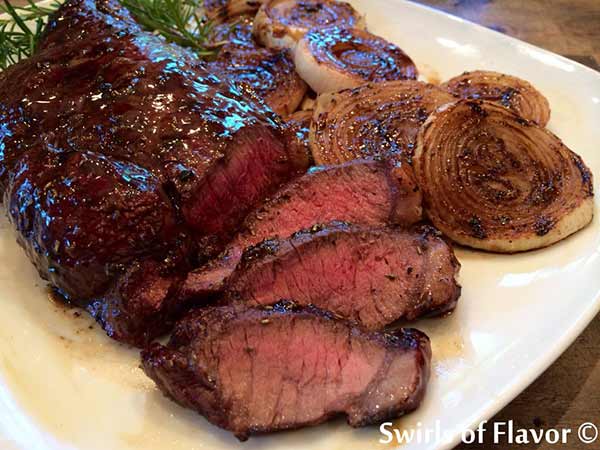 Balsamic Sirloin Steak & Onions will be a go-to favorite this grilling season! Sirloin steak and onions are grilled to perfection and finished off with a sweet and tangy balsamic glaze.
Seasoned to perfection and glistening with it's fabulous glaze, this grilled steak and onions recipe will make you happy you're eating your protein today. Our balsamic glaze for sirloin steak just elevates the flavor to a new level of deliciousness!
A glazed steak with caramelized onions is a perfect recipe for summer grilling!
Glazed Balsamic Steak and Onions Recipe