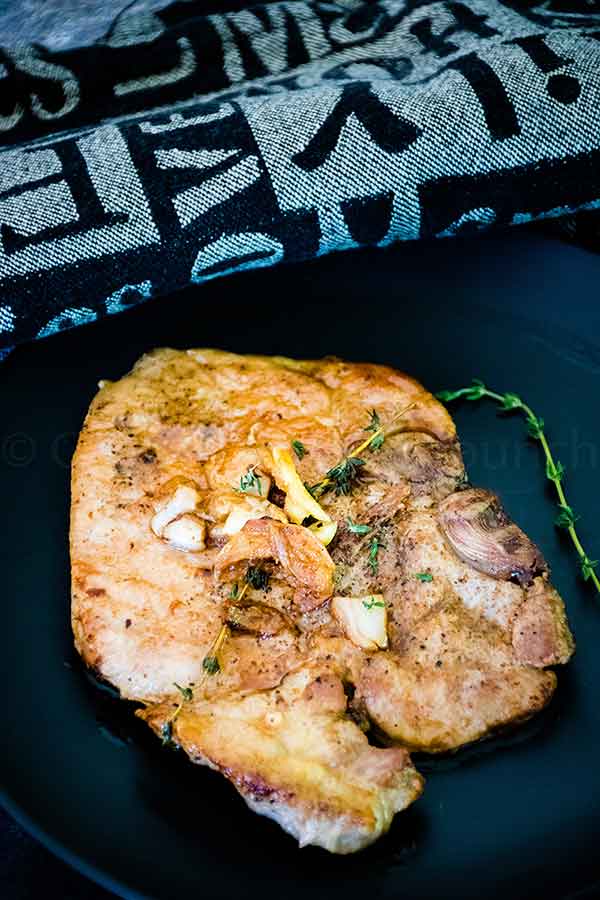 Garlic Roasted Pork Chops
Garlic Roasted Pork Chops is a quick and easy skillet recipe that has your dinner on the table in under 30 minutes. It is delicious served next to a serving of Mashed Potatoes.
Made with just 4 simple ingredients, bone-in pork chops are seared in a hot skillet and finished in the oven for a tender, melt in your mouth pork steak.