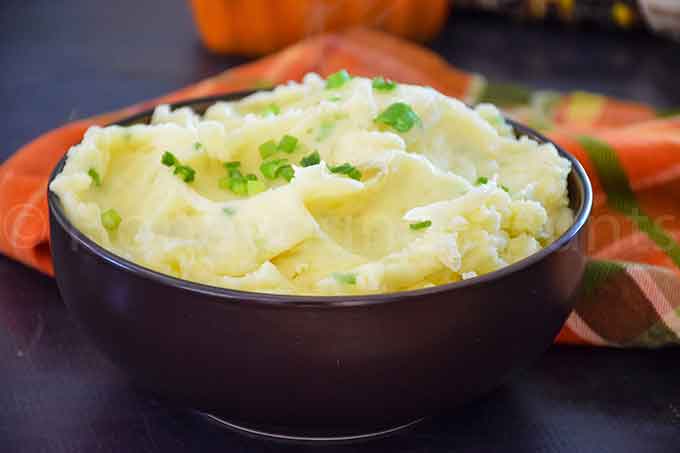 The Best Mashed Potatoes You Will Ever Eat
This recipe is the Best Mashed Potato recipe. It is made with potatoes that are boiled with whole garlic cloves, then are mashed with half and half and one secret ingredient that gives it the most awesome flavor you have ever had with mashed potatoes.
I have never been a proclaimed potato lover, and as a kid was caught tossing mashed potatoes in the trash one holiday! These potatoes go nowhere but from the fork, to my mouth, to my tummy. They are that good!
THE BEST MASHED POTATOES YOU WILL EVER EAT