GARLIC MUSHROOMS CHICKEN CASSEROLE WITH PARMESAN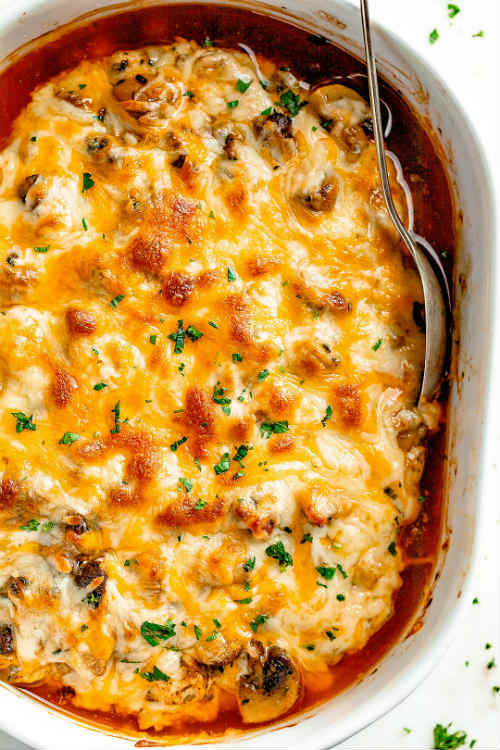 You can not go wrong with this easy to throw together casserole. This casserole has flavor, mushrooms, garlic, chicken and parmesan. Did I mention lots of flavor?
Garlic mushroom chicken casserole with parmesan is a delightful mixture of ingredients. This casserole is a nutritious meal that you can put together quickly and throw in the oven!
GARLIC MUSHROOMS CHICKEN CASSEROLE WITH PARMESAN