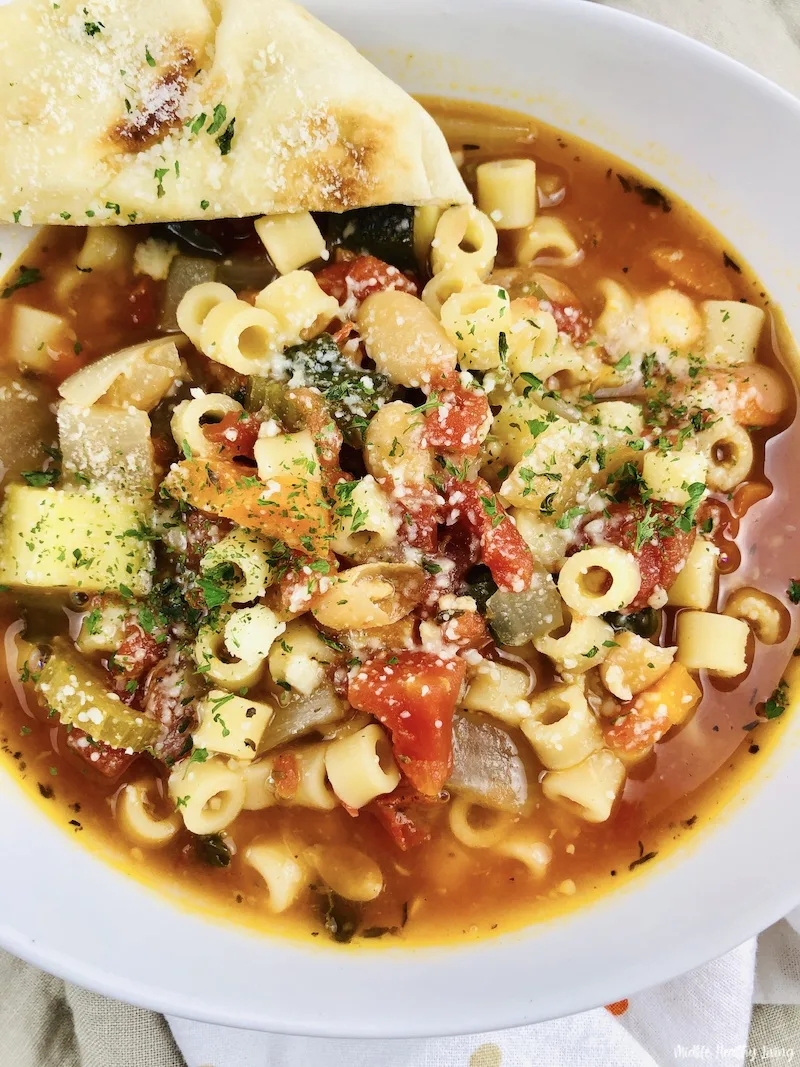 This easy Crockpot minestrone soup is perfect for busy weeknights, meal prep, and those cool spring nights ahead. It's an easy dinner that everyone will love.
If you need a tasty minestrone soup that's not a pain to make you'll want to try this slow cooker version. It's delicious and reheats well for leftovers!
Crockpot Minestrone Soup Recipe!