FRENCH ONION CHICKEN CASSEROLE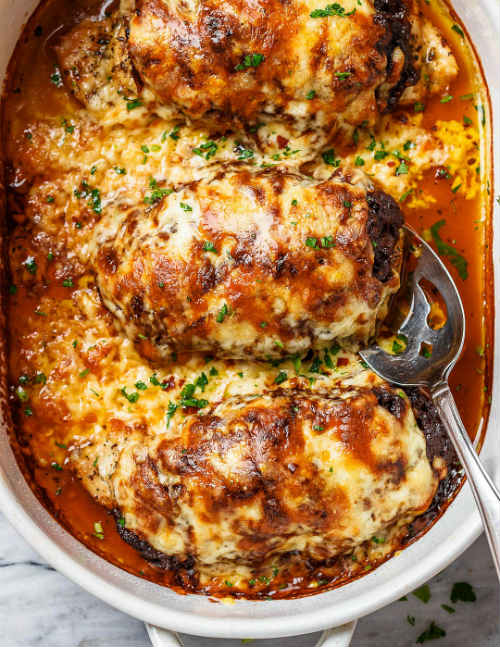 French onion is a traditional soup loved by many, including me! It has a robust flavor that can not be denied by a fan. When you take french onion ingredients and combine with perfectly cooked chicken you get the perfect casserole.
Casseroles are one of the easiest meals to put together for your family. This casserole is even easier to eat than make. Caramelized onion adorn this juicy chicken to also make a great low carb meal option.
FRENCH ONION CHICKEN CASSEROLE