Garlic Butter Chicken Bites with Lemon Asparagus Recipe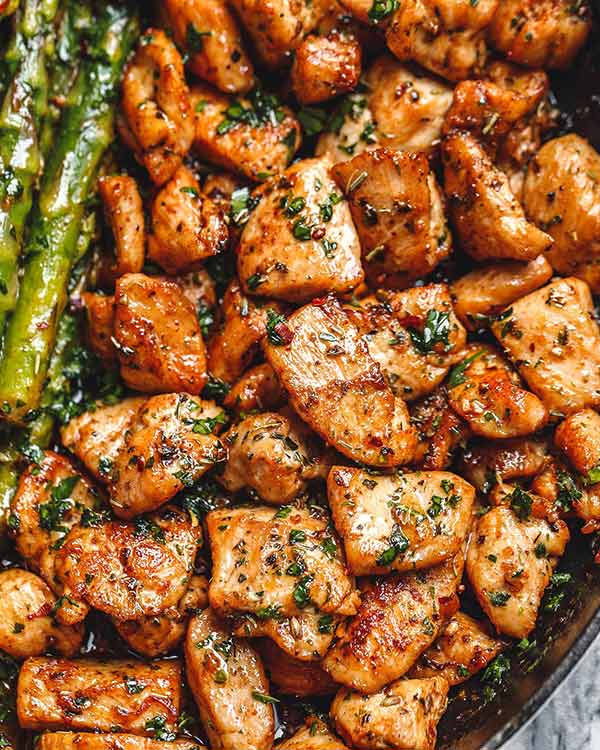 This chicken recipe with asparagus is a winner for dinnertime – So much flavor and so easy to throw together!
Check out this mouthwatering chicken dish. My hubby made this recipe last night and all the flavors blew me away! So good.
Garlic Butter Chicken Bites with Lemon Asparagus Recipe