Low Carb Cheesy Meatballs Casserole Recipe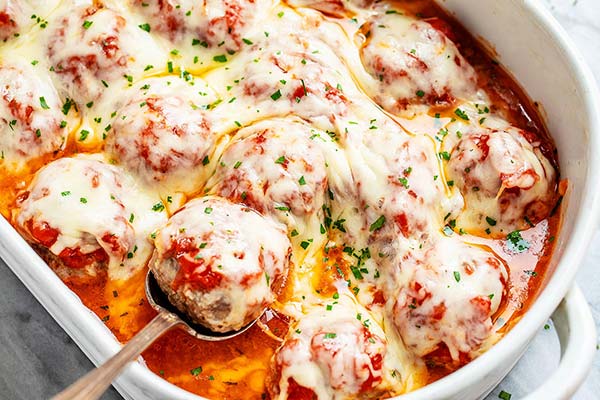 This low carb turkey meatball casserole recipe is absolutely fabulous if you're looking for a great low carb dinner option!
WOW. I am not usually a fan of turkey but I am trying to have more "low carb foods" so I gave this a try. I have been missing out. I think I may have preferred these over regular beef meatballs!.
Low Carb Cheesy Meatballs Casserole Recipe