ROASTED PUMPKIN SEEDS, THREE WAYS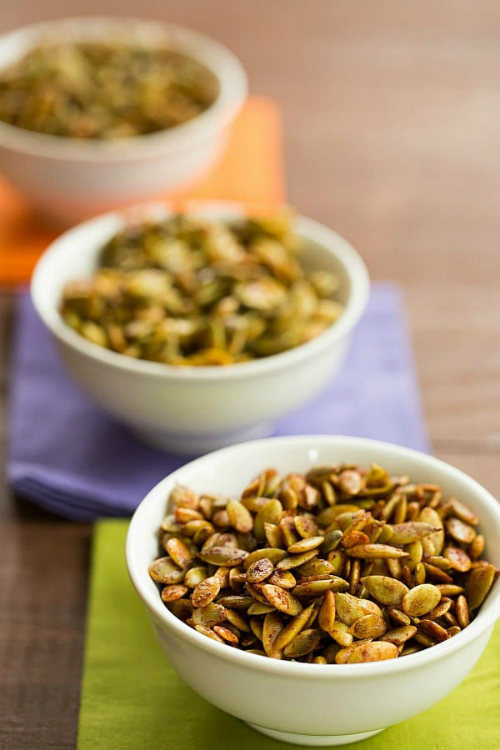 One of my favorite memories as a child was carving pumpkins and roasting the pumpkin seeds. Was that one of your favorite Halloween memories? I was craving roasted pumpkin seeds a few years ago and came across these recipes. Pumpkin seeds roasted with 3 different flavor profiles.
Roasted pumpkin seeds can be eaten as a snack on their own. You can put them on a salad as a topping. You can also mix them with your favorite nut mix to make a fresh snack.
ROASTED PUMPKIN SEEDS, THREE WAYS