Baked Shrimp Tostadas Recipe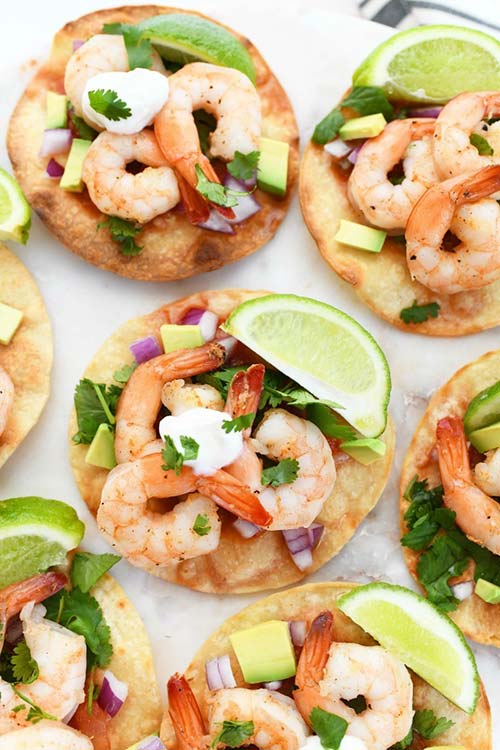 Move over Taco Tuesday, Tostada Tuesday is moving in. You have got to try these Baked Shrimp Tostadas. Add shrimp, beef, or chicken!
They feature oven-baked, crispy corn tortillas that are brushed with oil and loaded with wholesome, fresh toppings, & sauteed shrimp (your choice). This Mexican-inspired dish is easy to make for you or your family tonight.