Ham and pineapple pizza is a very popular flavor combination. We decided to give it a healthy twist and make this Ham and Pineapple Salad Recipe. It's Weight Watchers friendly and delicious too.
Ham and Pineapple Salad Recipe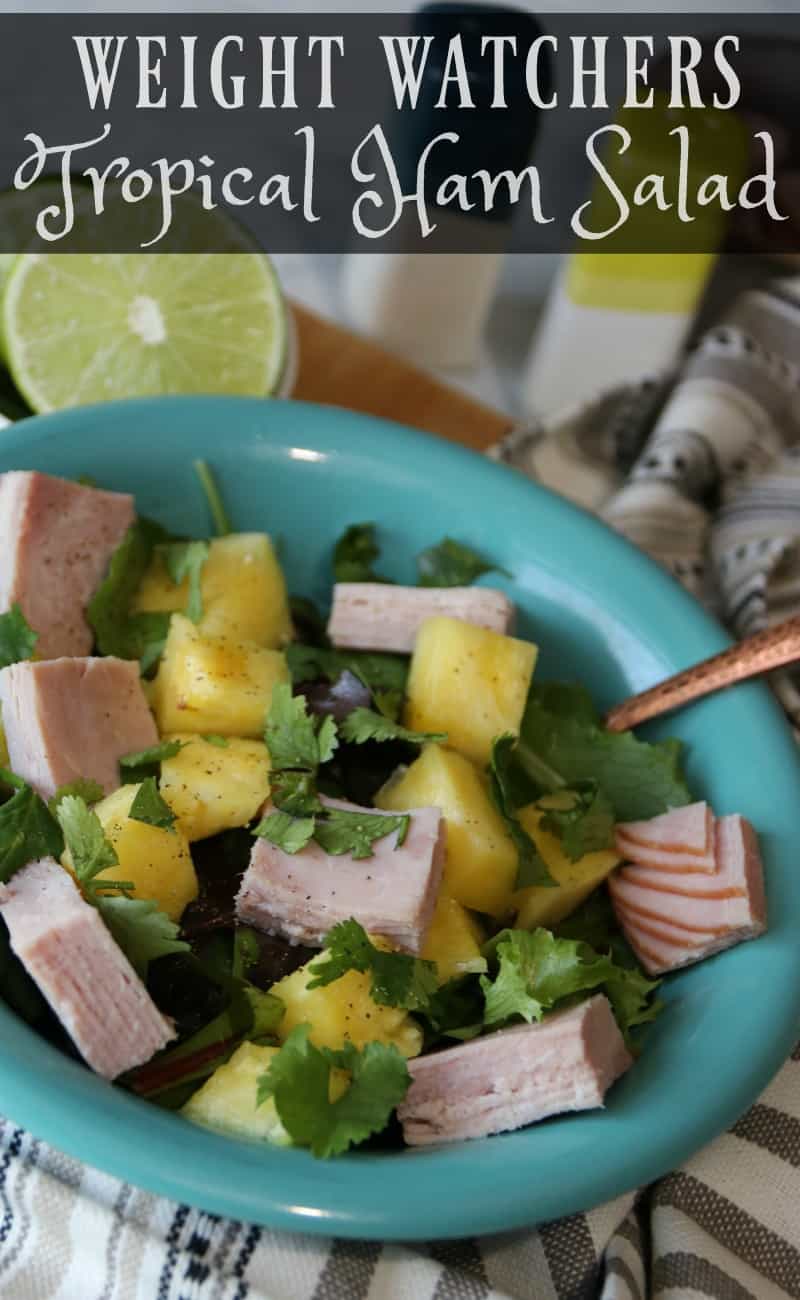 If you need a quick meal or don't feel like heating up the kitchen this salad has you covered. It's quick and easy, so it's great on those nights when everyone has a different place to be. You can even take it with you on-the-go.
Get the full recipe here >> Weight Watchers Tropical Ham Salad.