Avocado Tuna Salad Recipe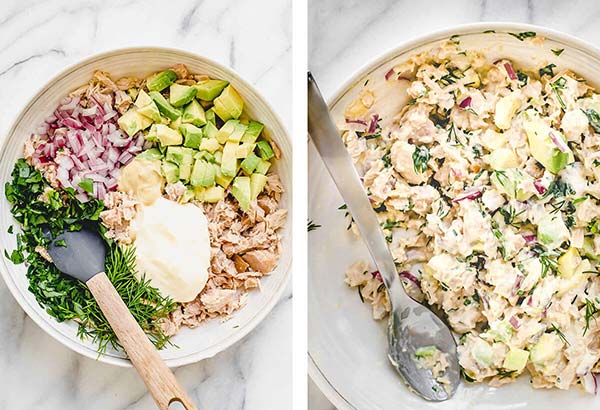 This avocado tuna salad recipe is a modern spin on a classic. It's made with fresh ingredients like parsley, dill, avocados and red onions for a real punch of flavor.
We had this for lunch today and let me tell you something, it was quite possibly the best tasting tuna salad I have had in a very long time.