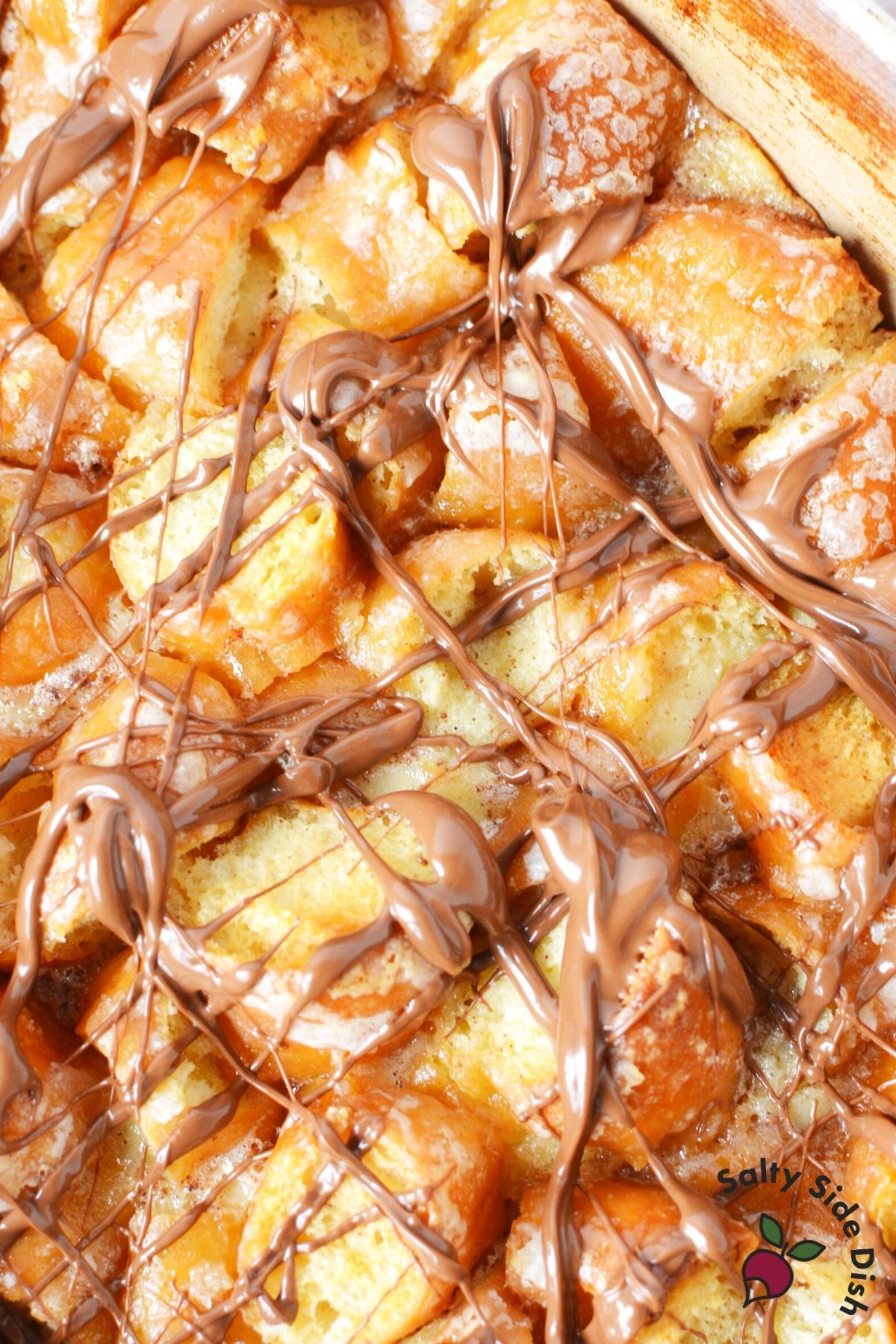 Have a busy morning? Try this viral Krispy Kreme Donut breakfast casserole recipe, with loads of original Krispy Kreme donuts wrapped up in a crazy insanely good and sweet breakfast! This breakfast casserole is filling, a holiday morning perfect breakfast and fantastic for Mothers Day.
The most insanely good breakfast casserole to serve at a potluck or morning event, this one is a keeper. Top with Nutella, pecans, or maple syrup.
Get full recipe clicking below!
KRISPY KREME BREAKFAST CASSEROLE RECIPE