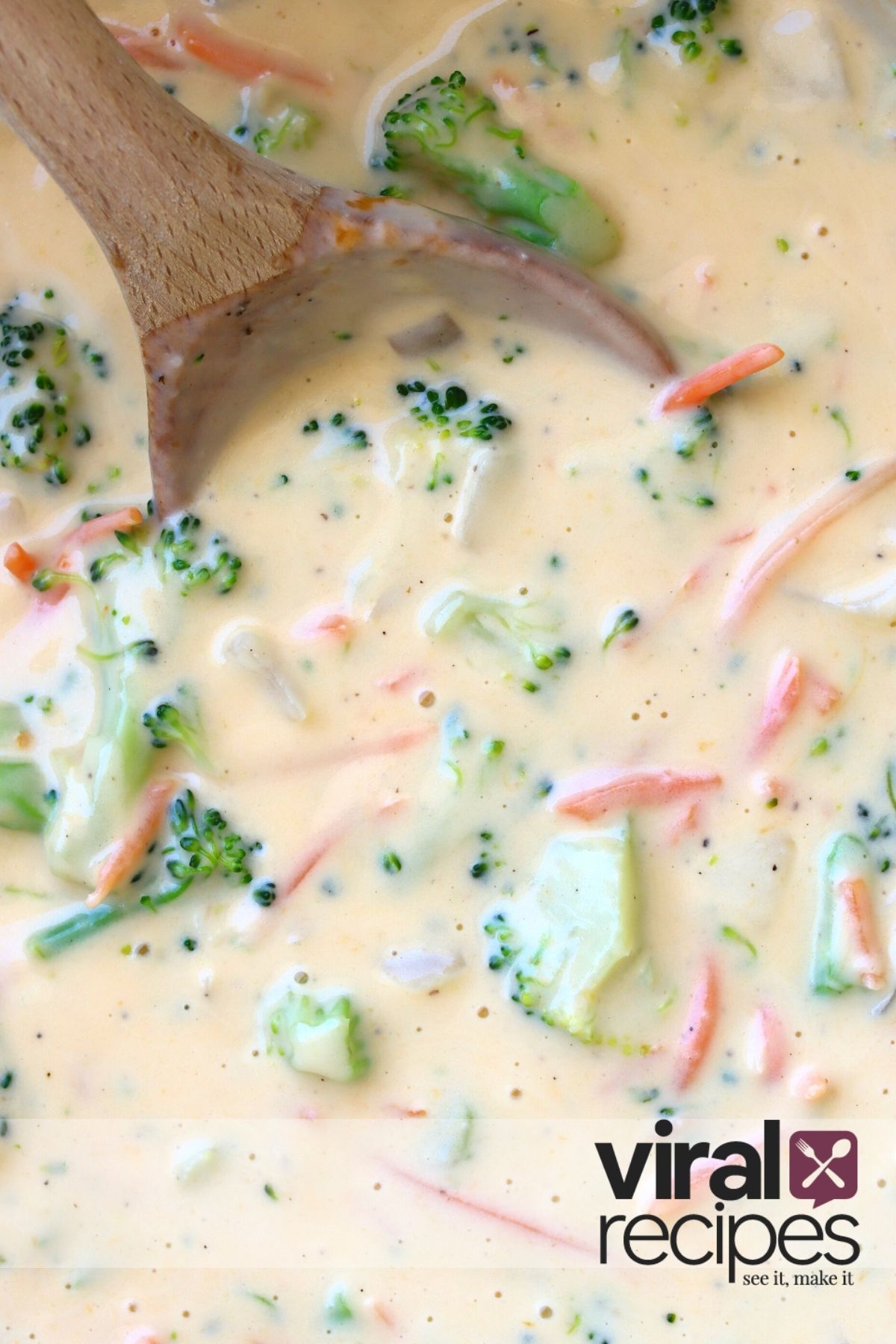 Looking for the most amazing broccoli cheese soup EVER? This full on delicious and creamy soup is a pre-dinner appetizer, lunch or dinner. Serve up with crusted brown bread and a bit of bacon on top and dang!
You will not be surprised to hear its the best and most viral broccoli cheese soup recipe ever!
I had bad luck trying broccoli soup recipes in the past….no more! Thanks for this awesome recipe!
Fresh Florets
Carrots
Half and Half and Vegetable Stock
Seasonings & Flour
Fresh Bread