Dilled Carrots, a Family Favorite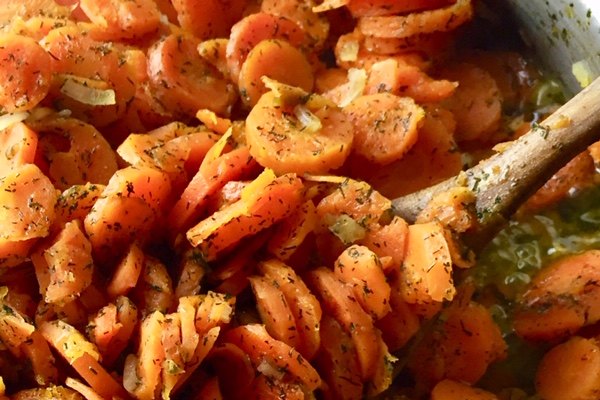 Dilled carrots are a family favorite at our house! This is a beautiful side dish and a colorful change-up! Crisp-tender carrots with onion and dill in a slightly sweet, buttery glaze! Simple and delicious!
Kid friendly but sophisticated. Pairs especially well with grilled beef and rice pilaf. Plus, it's fast and easy to make and it reheats beautifully. That is, IF you happen to have leftovers. But, you probably won't so why not double the recipe?