5 Minute Strawberry Sauce Recipe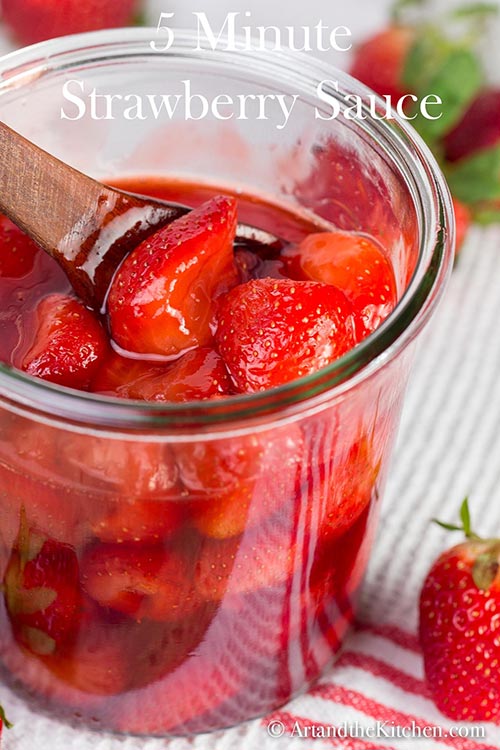 This recipe for 5 Minute Strawberry Sauce is so quick and easy to make. A delicious topping for ice-cream, cheesecake, pancakes, or your favourite dessert!
I was in a pickle and needed some strawberry sauce. I usually buy mine from the farmers market but because we are having abnormally cold weather I skipped it.
The recipe is damn tasty. I will probably just make my own sauce going forward. Check the recipe out and let me know if you make some too.
5 Minute Strawberry Sauce Recipe