Decadent Samoa Cookie Cupcakes
If you love Samoa Girl Scout cookies, you are in for a treat with these Samoa Cookie Cupcakes. Made with many of the delicious ingredients in Samoas cookies, these little bits of heaven will be the biggest hit at any party!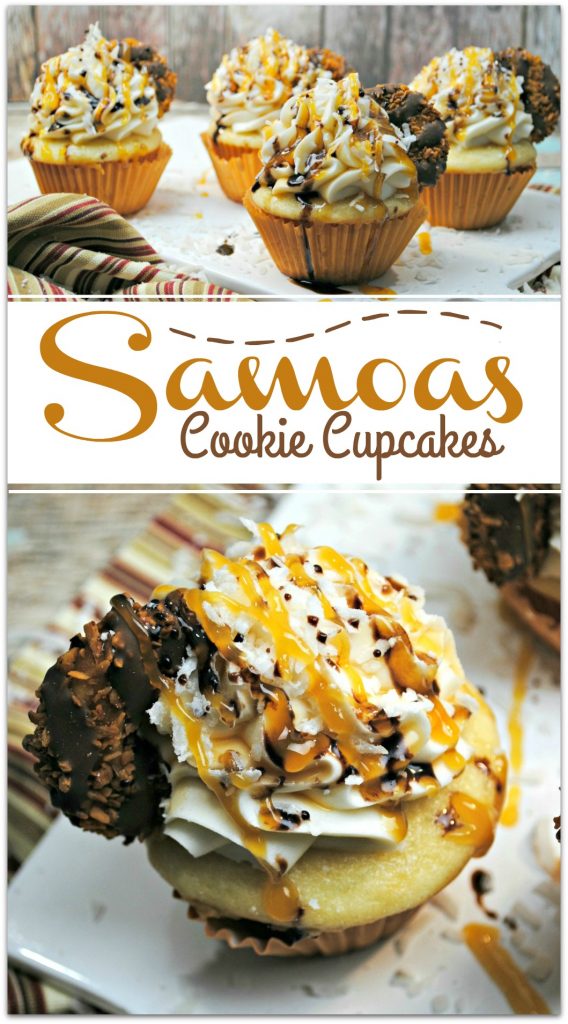 So easy to make, your kids will love heading to the kitchen to help. Surprise the family with a special dessert, or bring to the next cookout or party. I can't wait to "hear" what you think, so be sure to let me know after you make these!
Decadent Samoa Cookie Cupcakes