Blueberry Lemon Bars [Low Carb & Keto]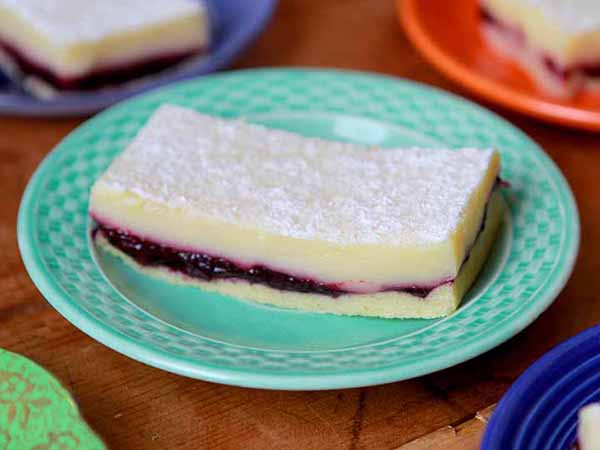 This is a recipe for Blueberry Lemon Bars that are suitable for Low Carb and Keto diets.
These blueberry lemon bars really check all the boxes. The crust is soft, and the fresh blueberry and lemon layers are tart and sweet.
And the best part about these blueberry lemon bars is that they are low calorie as well as being low carb. So each bar has only 97 calories and 2g net carbs. It's the perfect summertime treat.
Blueberry Lemon Bars [Low Carb & Keto]