Dalgona Whipped Coffee And Easy Whipped Coffee Cocktail Recipe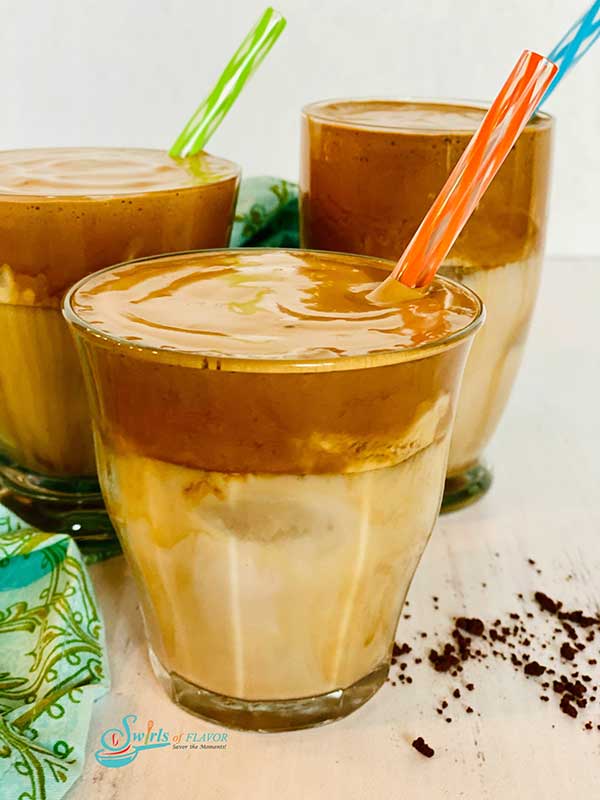 What's all the caffeine buzz about? It's Dalgona Whipped Coffee, the latest sensation on the Tik Tok scene and the recipe is here for you!
But wait, there's more. I've taken this coffee drink one step further and also created an Easy Whipped Coffee Cocktail too!
So the choice is yours. You can sip on your Dalgona Whipped Coffee either cold over ice, warmed up, or as a cocktail with a shot of Kahlua.
Trust me, whichever way you choose, you will definitely want to be sipping!
Dalgona Whipped Coffee And Easy Whipped Coffee Cocktail Recipe