Crockpot Carrot Ginger Soup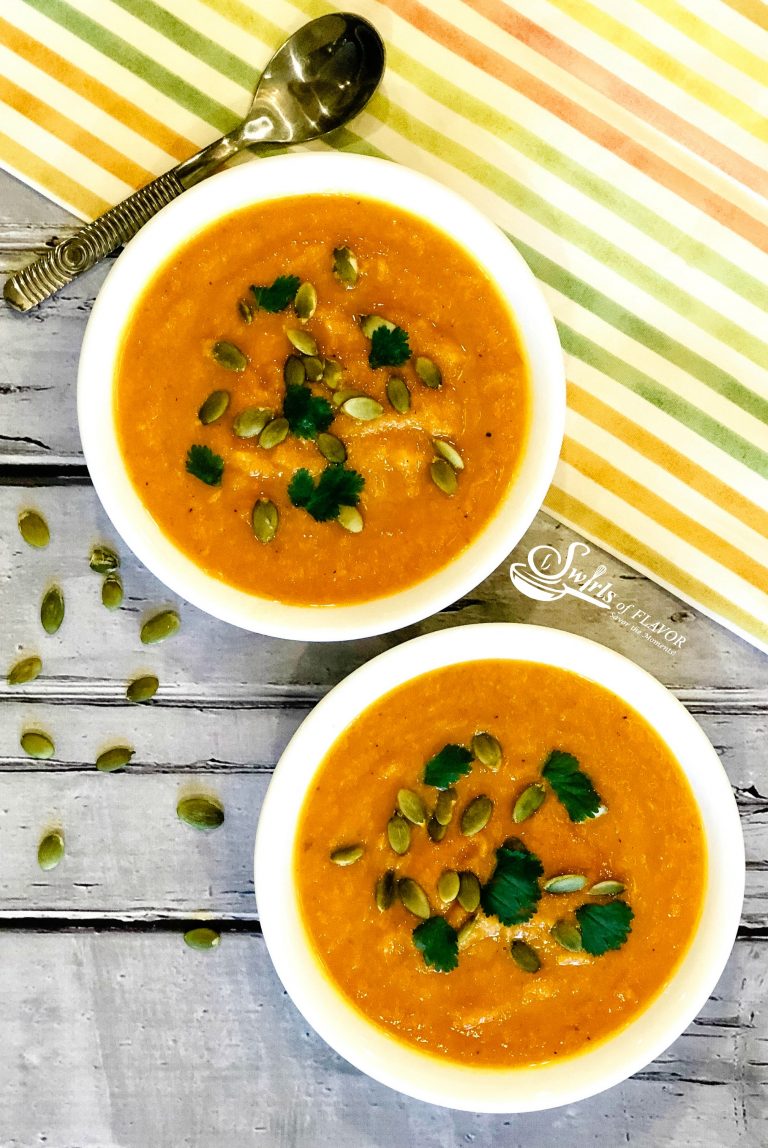 Crockpot Ginger Carrot Soup is a vegetarian soup that will fit beautifully into your plant-based vegan lifestyle. Bursting with the flavors of fresh vegetables, ginger, coconut milk and cilantro, our carrot ginger soup recipe will please every palate. Let your crockpot do the cooking for you!
Just put the ingredients into the slow cooker in the morning and come home to piping hot homemade Ginger Carrot Soup with coconut milk! All you need to do is whirl it up with your immersion blender and voila! Homemade soup is on the table!