Creamy Garlic Mushroom Chicken Recipe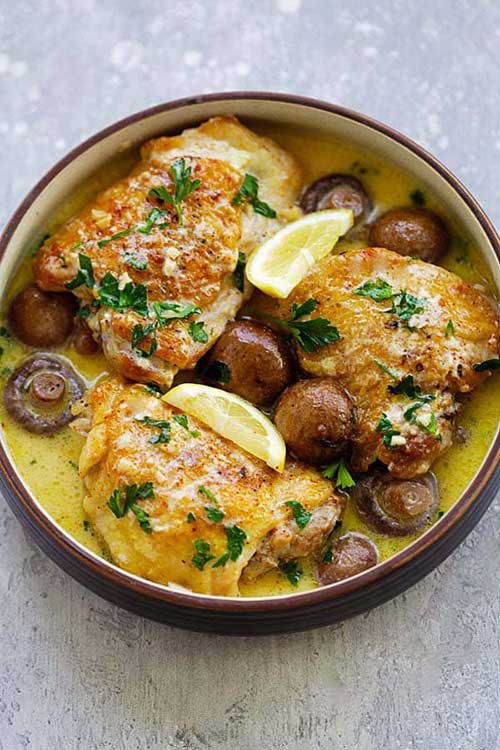 Creamy Garlic Chicken with Mushrooms, pressure cooked in an Instant Pot. Juicy, tender and moist chicken thighs that fall off the bones. Serve with spaghetti for a delicious weeknight dinner.
This recipe was so good I made it two nights in a row! Let me know if you decide to make this dish too.
Creamy Garlic Mushroom Chicken Recipe