Easy German Pancake Recipe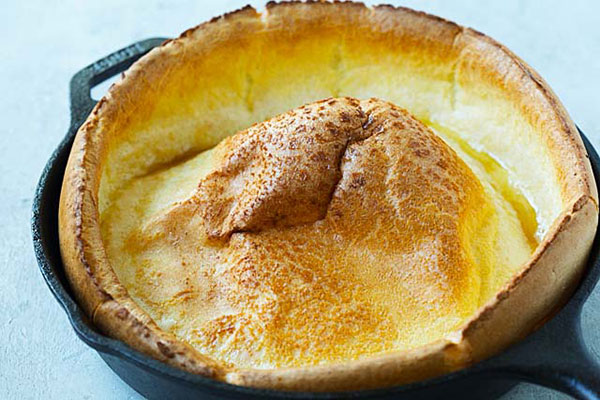 German Pancake – puffy and fluffy golden baked German pancake recipe. Serve with powdered sugar, syrup, melted butter and berries for a wholesome breakfast.
German Pancake is an oven-baked pancake, usually made on a cast-iron skillet on stovetop and then finish off in the oven.
Contrary to its name, German Pancake is actually an American recipe, and its origin is in the United States and not Germany.