Cream Cheese Pound Cake Recipe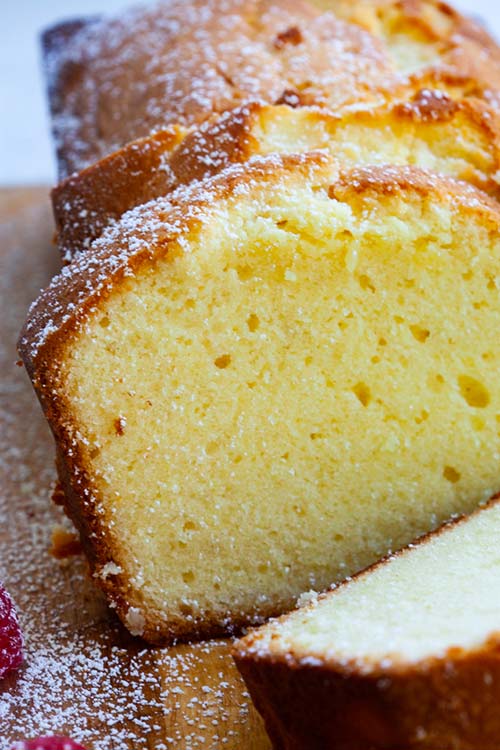 This rich, buttery and sweet Cream Cheese Pound Cake is everyone's favorite, as breakfast, afternoon tea or dessert any time of the day. This pound cake recipe is a keeper, bake it today!
I baked a loaf today and boy am I happy I did. I had a few slices with a nice cup of tea. British teas may I add 🙂 Check out the recipe. You won't be disappointed.
Cream Cheese Pound Cake Recipe