Strawberry and Cream Cupcakes
The area where I live in Florida has a huge Strawberry Festival every year. For a strawberry lover like me, it's pure heaven. One of my favorite desserts is simply angel food cake with strawberries and whipped cream. Yum!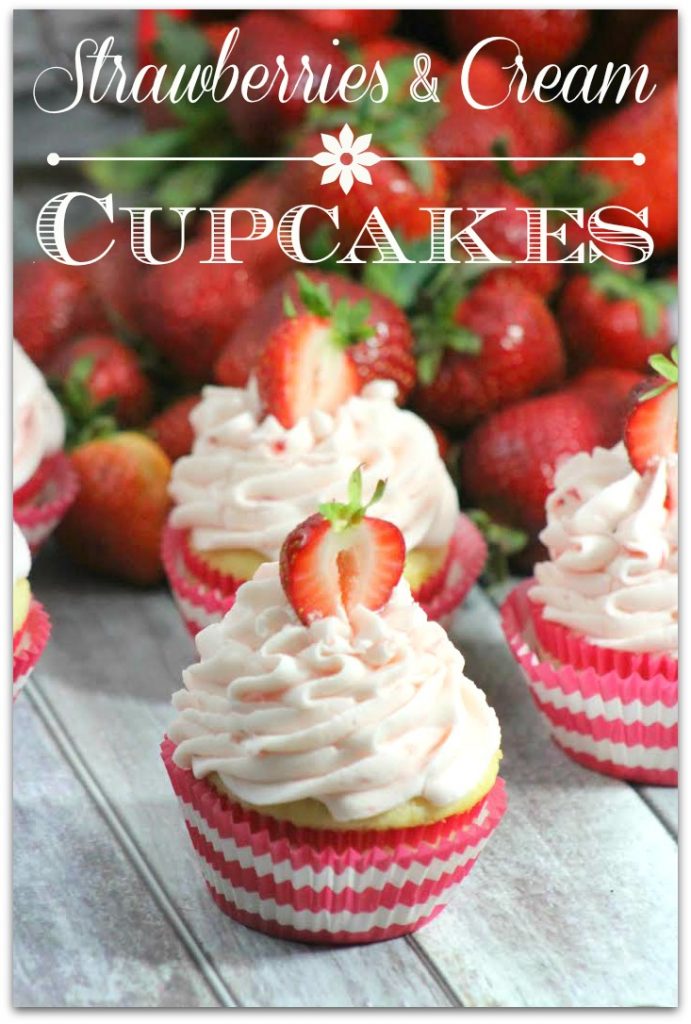 These Strawberries and Cream Cupcakes are a bit more decadent, and the perfect food to bring to a get together. You'll be the hit of the party when your friends taste this deliciousness!