Cranberry Pecan Oatmeal Cookies Recipe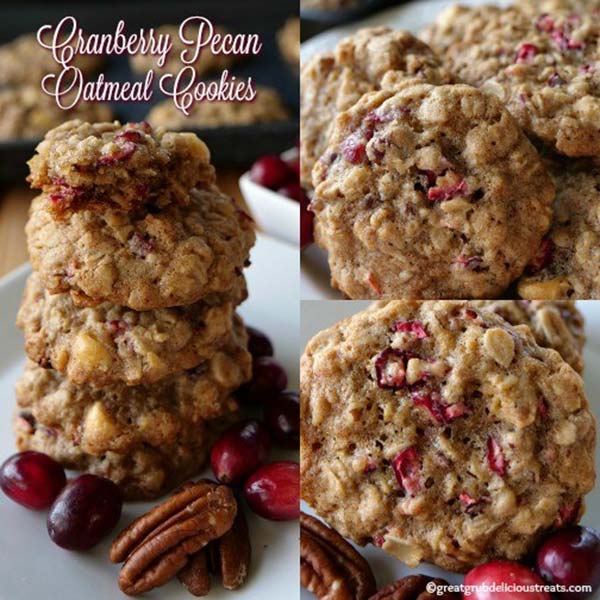 So delicious and easy to make! These cranberry pecan oatmeal cookies will hit the spot.
Check out the amazing recipe by greatgrubdelicioustreats.com and please let me know if you decide to whip up a batch of these cookies. My family really loved them, I think yours will too!
Cranberry Pecan Oatmeal Cookies Recipe