Corn Dip with Rotel Tomatoes
Looking for a corn dip that makes everyone come back for more? This super fun, super amazing corn dip with spicy rotel and sour cream, can be done in 5 minutes and makes even the chips sing with happiness.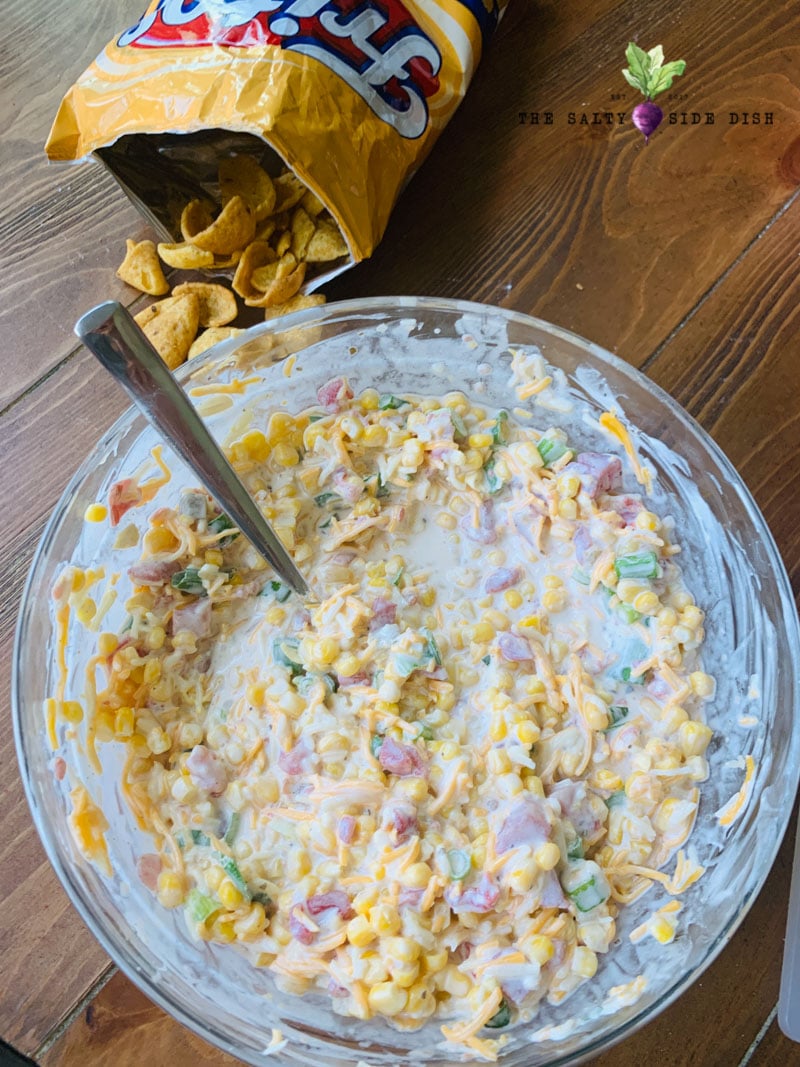 Fiesta Corn Dip, a large recipe that will accommodate about every party, picnic or holiday gathering, can easily be altered to make mild or spicy.
Readers say "WOW! I wasn't sure if I needed that much dip for my party, but everyone ate every bite! I am almost sorry I didn't make more."
Get FIESTA CORN DIP with ROTEL RECIPE