Sweet Vidalia Onion Dip Recipe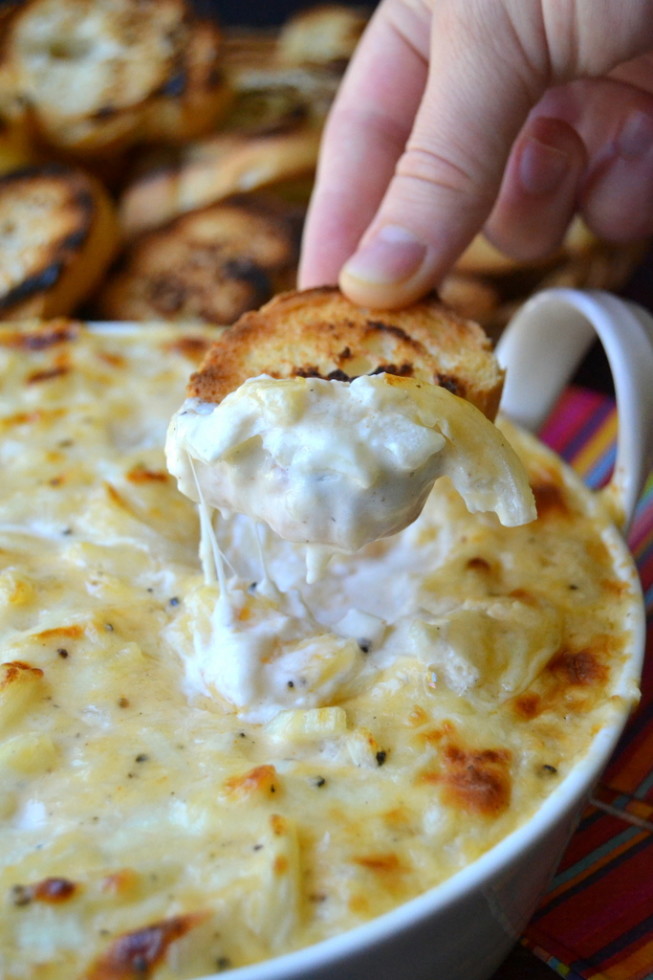 Sweet Vidalia Onion Dip is an easy hot onion dip that's just right for any occasion, from game night to your holiday parties.  Everybody, and I mean everybody, begs for this recipe!   If you can't find Vidalia onions, use any sweet variety you can find in your supermarket.
OH MY! This onion dip was a winner at my cookout. I think I had 12 people ask for the recipe. This usually happens but never more than a handful. So that right there tells you this dip will win over your friends too!
Sweet Vidalia Onion Dip Recipe