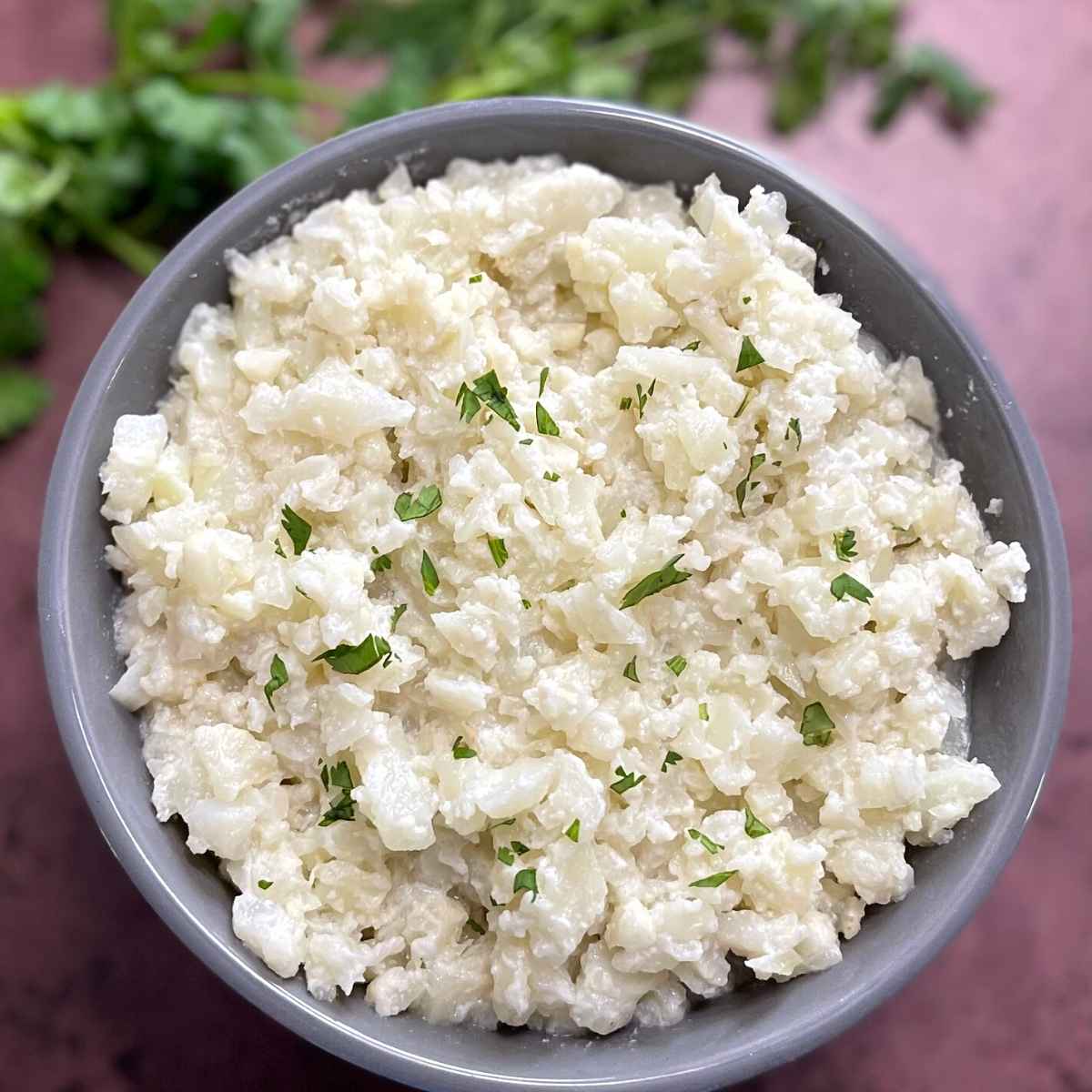 Coconut Cauliflower Rice
It may sound strange to you, but yes! Cauliflower is so versatile you can even make coconut rice with it! This super easy recipe requires only 3 ingredients and is a perfect side dish to all your favorite Thai recipes without the carbs.
This coconut cauliflower rice is sure to be one of your family favorite side dishes, and it is a great way to get the kids to eat their veggies!