Best Low Carb Cheesy Chicken Fritters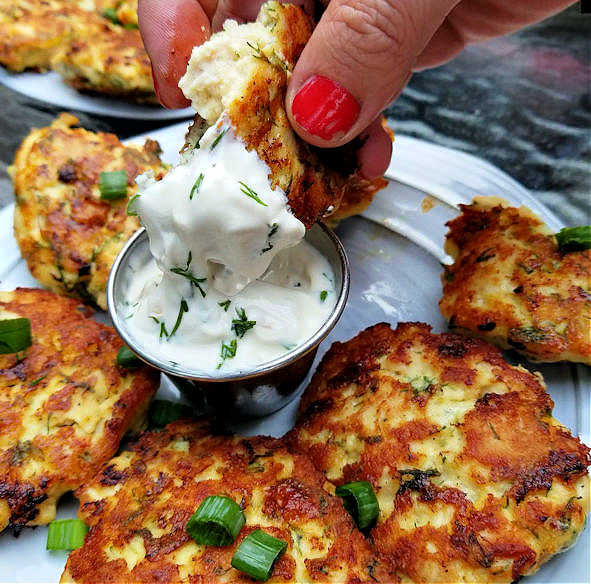 Crispy on the outside and juicy tender on the inside, these cheesy chicken fritters with dill are a very delicious chicken recipe and so easy to make.
They are low-carb and full of protein. Keto, paleo, low carb and whole friendly and melt in your mouth delicious!
Best Low-Carb Cheesy Chicken Fritters