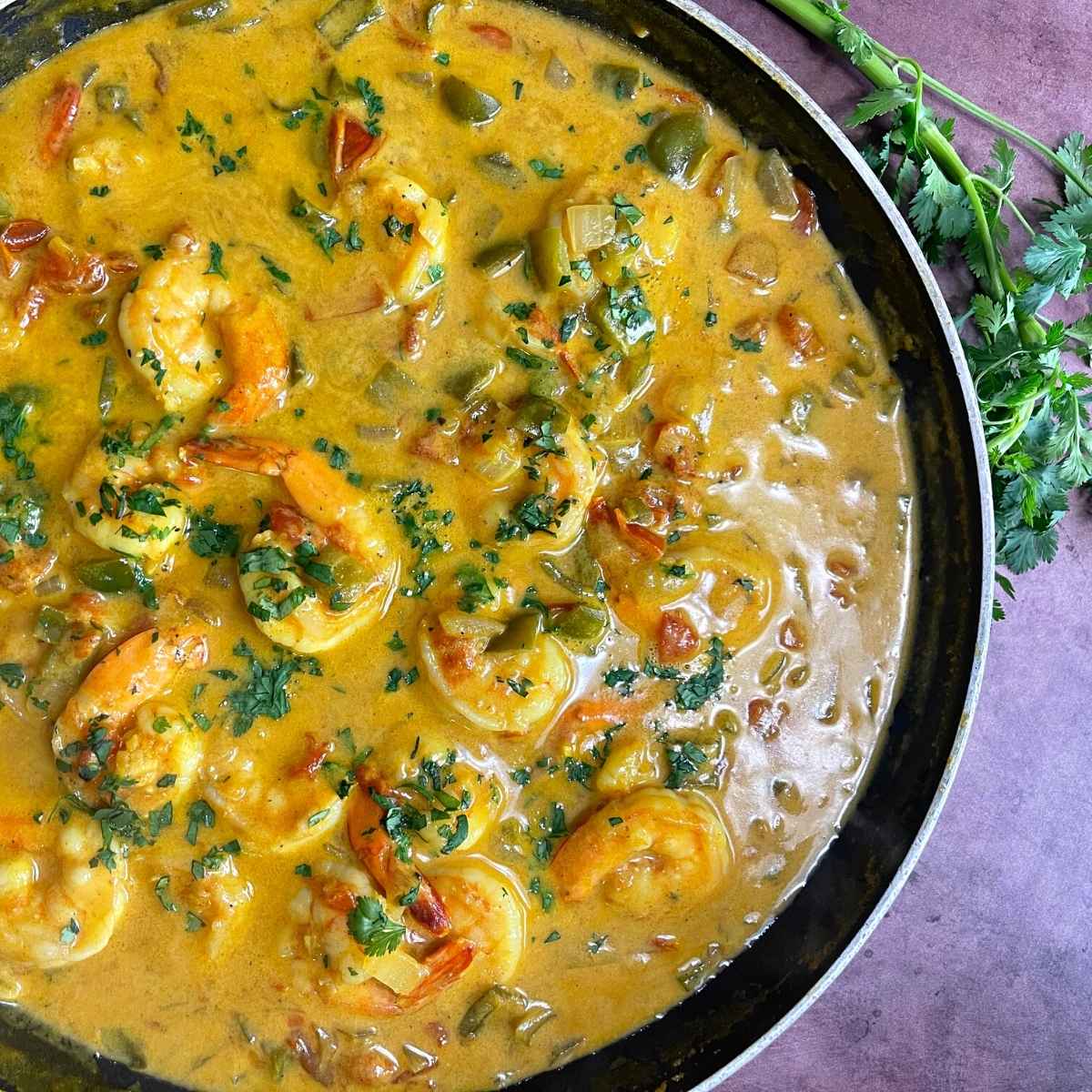 Keto Coconut Shrimp Curry
This coconut shrimp curry is naturally keto, and packed with flavor! A sauce of tomatoes, peppers, onions, and garlic is simmered in coconut milk and curry sauce. Add plump, juicy shrimp and serve up with your favorite side.
This recipe goes great with coconut rice (not keto), coconut cauliflower rice, and more. Whatever your diet may be, this recipe is a delicious meal to add to your dinner table.