Chicken Bacon Ranch Bake Recipe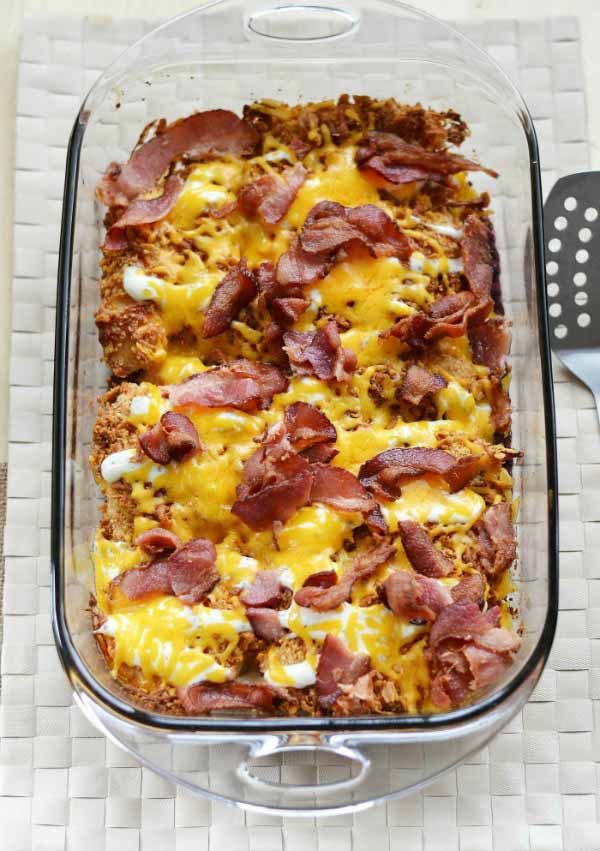 Serve your Cheesy Chicken, Bacon and Ranch Dressing warm, and gooey! This recipe is rich and loaded with yummy cheese, and lots of crispy bacon! Perfect for a weeknight splurge!
A rich and delicious breaded, baked chicken casserole dish topped with ranch, bacon, and lots of melted cheese. This Chicken Bacon Ranch Casserole is sure to please your family.