Cheesy Garlic Scalloped Potatoes Recipe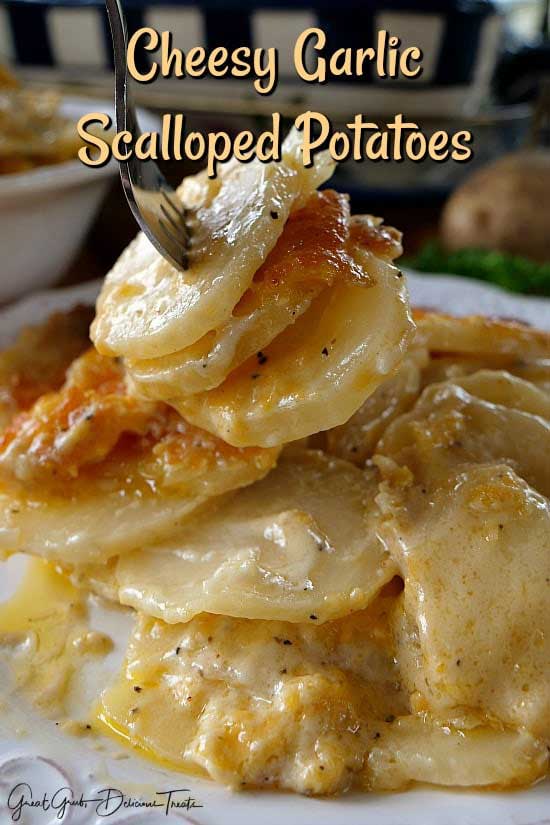 I LOVE scalloped potatoes, they are easy, filling and cheap to make! Scalloped potatoes in their own right are amazing but THESE are elevated to "THE BEST" because of the other ingrediens.
Check out the recipe I am sharing today and let me know if you decide to give it a go. I don't think you will be disappointed!
Cheesy Garlic Scalloped Potatoes Recipe