Chocolate Cake with Mocha Mascarpone Frosting Recipe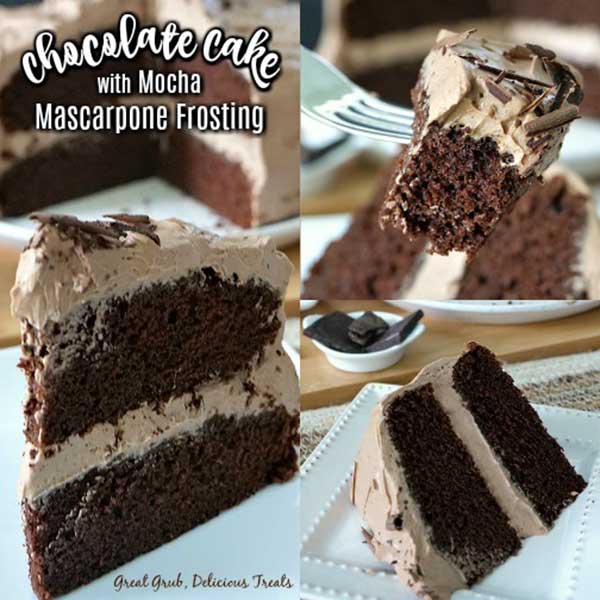 I think I have found my new favorite chocolate cake recipe. Side note, the frosting is to die for! WAY better than any other frosting I have EVER made!
If you are looking for a decadent birthday cake or just a DANG good chocolate cake this is your recipe. I am betting it will be your new go-to.
Chocolate Cake with Mocha Mascarpone Frosting Recipe