Caramel Stuffed Chocolate Chip Cookies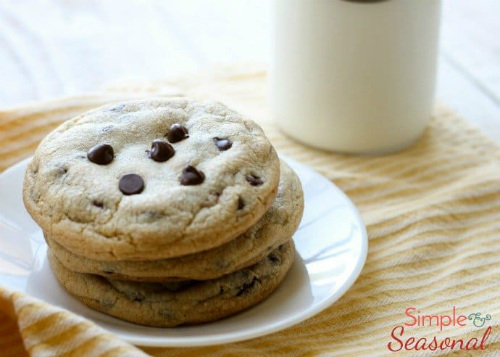 Don't let this picture fool you. These aren't your normal everyday chocolate chip cookies. This chocolate chip cookie recipe adds a little secret center, that makes these cookies mouthwatering delicious.
The caramel center takes these chocolate chip cookies to a entire new level. You should make these for your family, so they will be surprised by the delish chewy caramel center.
Caramel Stuffed Chocolate Chip Cookies