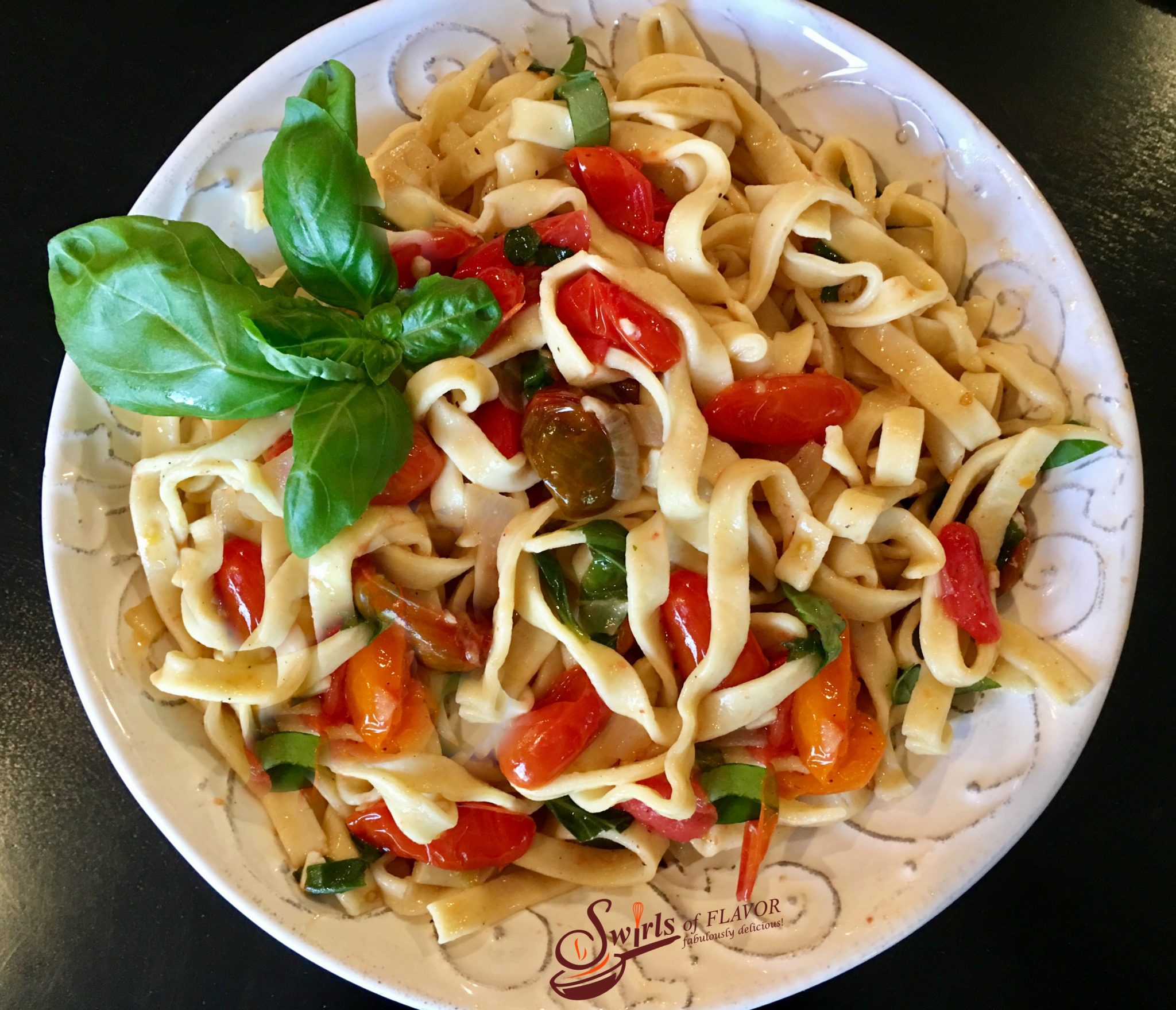 Fettuccine with a buttery fresh basil tomato sauce is a recipe for tender homemade pasta that's coated in a buttery white wine sauce with heirloom tomatoes and flecks of fresh basil. Fresh Tomato Basil Pasta is a true taste of summer with every forkful!
Make an easy homemade pasta with basic ingredients that you have on hand, flour, eggs, olive oil and kosher salt, and while the pasta dough is resting you can prep the ingredients for my fresh summer tomato sauce.
No time for homemade pasta? No worries, just use 8 ounces of your favorite boxed pasta.
Summer calls for making a light tomato sauce with fresh tomatoes, because, after all, it is tomato season, and it is hot outside. Time to eat that gorgeous fresh produce and lighten things up a bit.