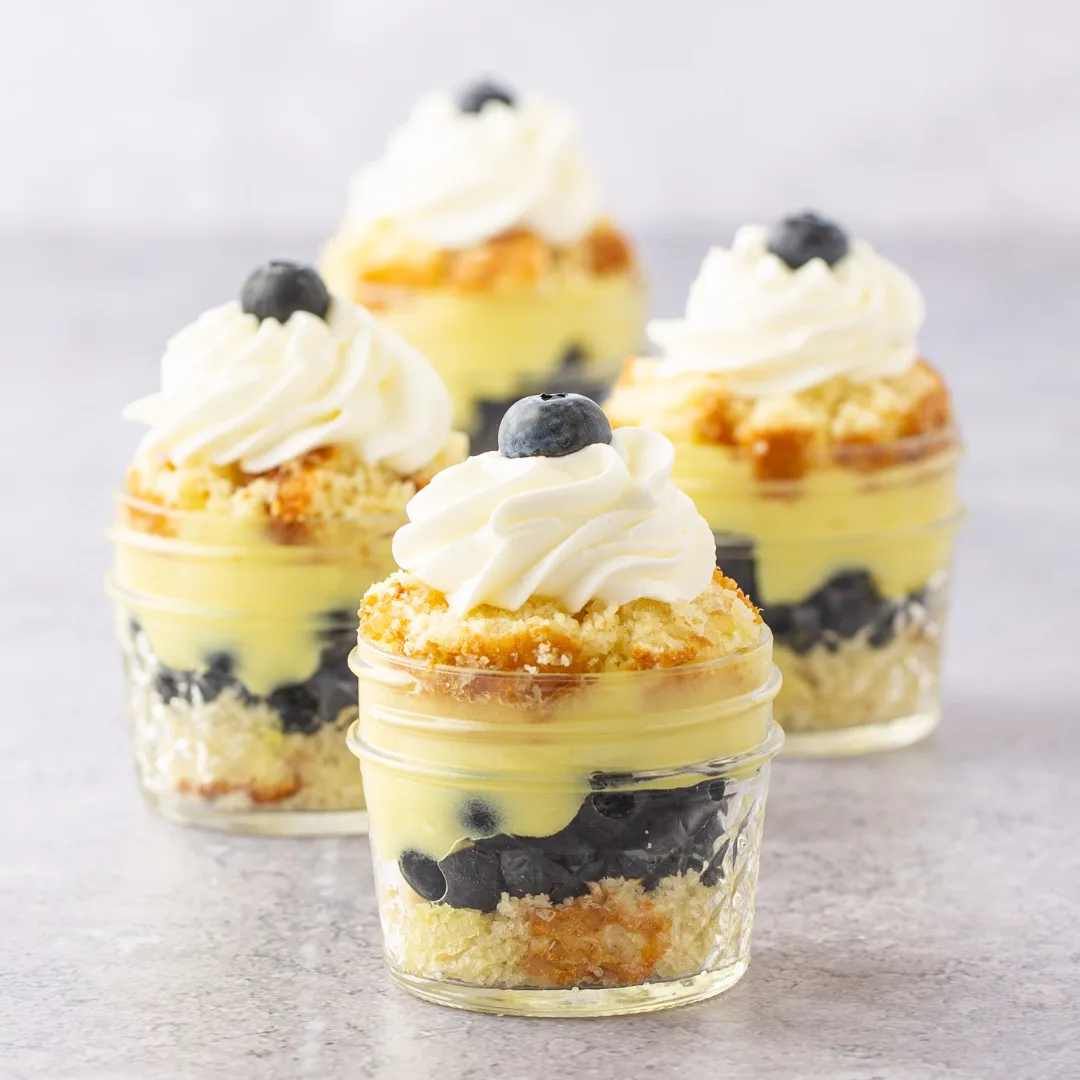 This easy to make blueberry lemon pudding cake recipe is served up in a jar! It's the perfect recipe for sharing at parties and family gatherings.
Everyone gets their own little cake in a jar. You can make them in the half pint jars or a pint jar for larger servings. It's a great recipe for using those homegrown blueberries that all seem to get rice at once!
Try out this blueberry lemon pudding cake recipe today and see what you think, it's very moist, indulgent, and simple to make.
Blueberry Lemon Pudding Cake Recipe!