Keto Orange Fluff Salad Recipe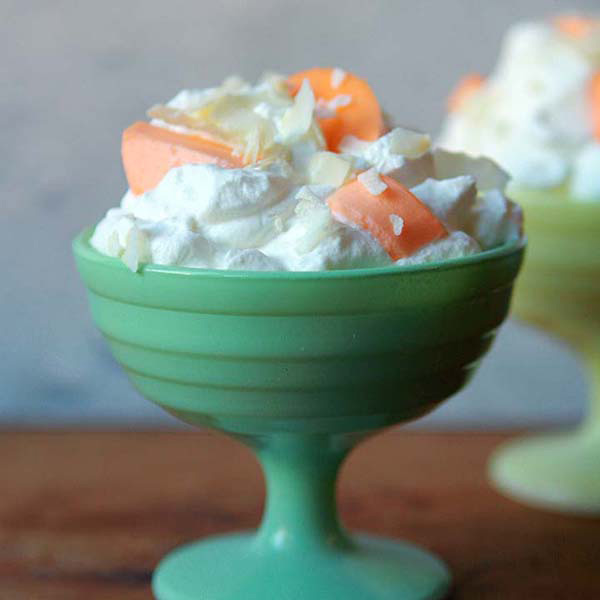 This easy recipe for Keto Orange Fluff Salad is a low carb take on a classic Jello salad.
It's based on this retro salad that is composed of whipped cream, orange Jello, coconut, marshmallows and mandarin oranges. But since oranges and marshmallows are off limits on low carb diets, this recipe get s a bit creative.
Instead of mandarin oranges and marshmallows, this version has homemade sugar-free orange marshmallows. They make for a wonderful Keto treat with only 6g net carbs per serving.