Blueberry Cream Cheese Egg Rolls Recipe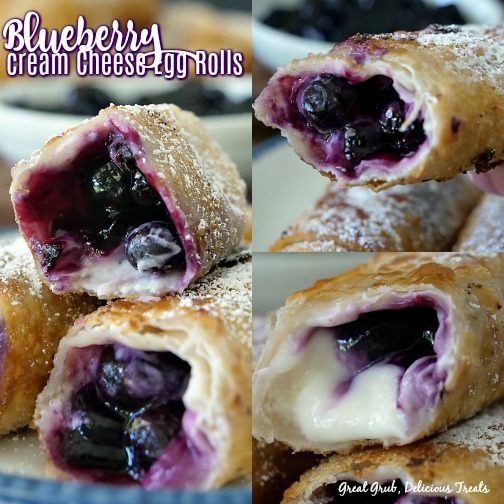 WOW. Not only are these blueberry cream cheese rolls SUPER easy to make, they really do taste as good as they look. SO GOOD!
Do yourself a favor and go ahead and make a batch of these. Everyone will LOVE them. Check out the recipe and let me know if you do.
Blueberry Cream Cheese Egg Rolls Recipe