Old-Fashioned Baked Rice Pudding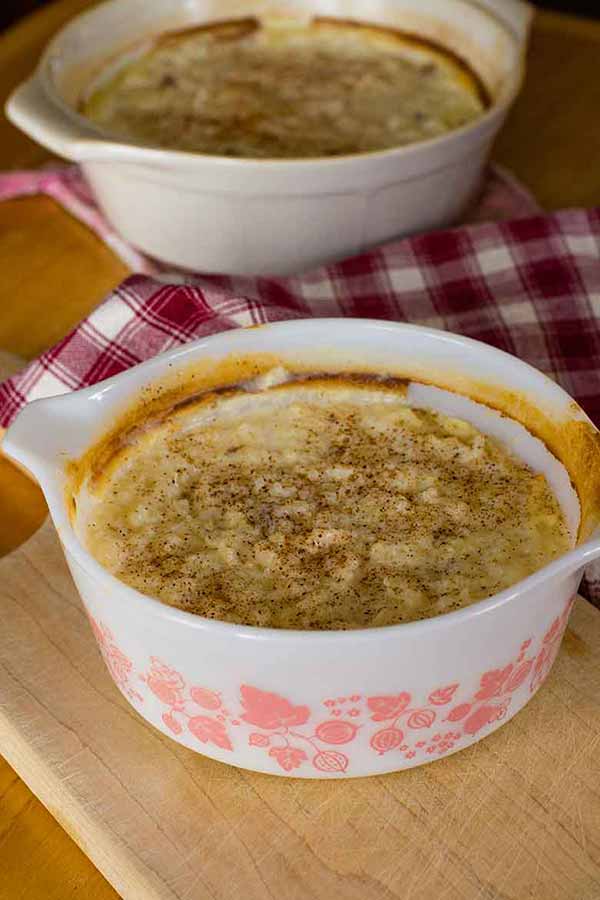 This Baked Rice Pudding has a custard layer with a nice cinnamon coating that is brings wonderful aromas to those in the home. You can add raisins if you want (or leave them out).
This recipe creates nostalgia, bringing back the days of Mom or Grandma in the kitchen baking one of our favorite dessert recipes. It is a comfort food dessert recipe the whole family will enjoy.
Old-Fashioned Baked Rice Pudding