Baked Buffalo Chicken Rangoons
Buffalo Chicken Rangoons are baked in the oven. Each crispy bite is loaded with a perfectly creamy, and spicy middle. This recipe is the perfect crowd-pleasing appetizer.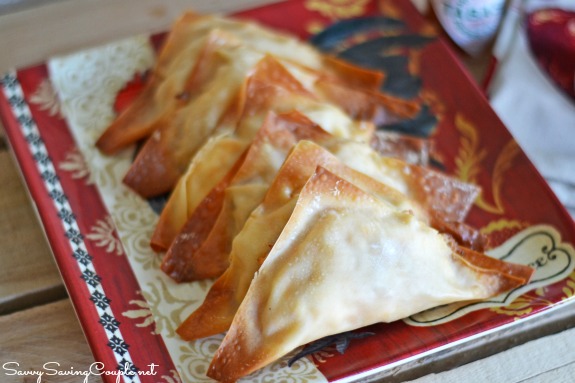 We love how they can be made with less fat and calories too if you use light dressing and cream cheese. These make for excellent game-day snacks or fun meal ideas.
Baked Buffalo Chicken Rangoons Recipe