Asian Sweet Chili Shrimp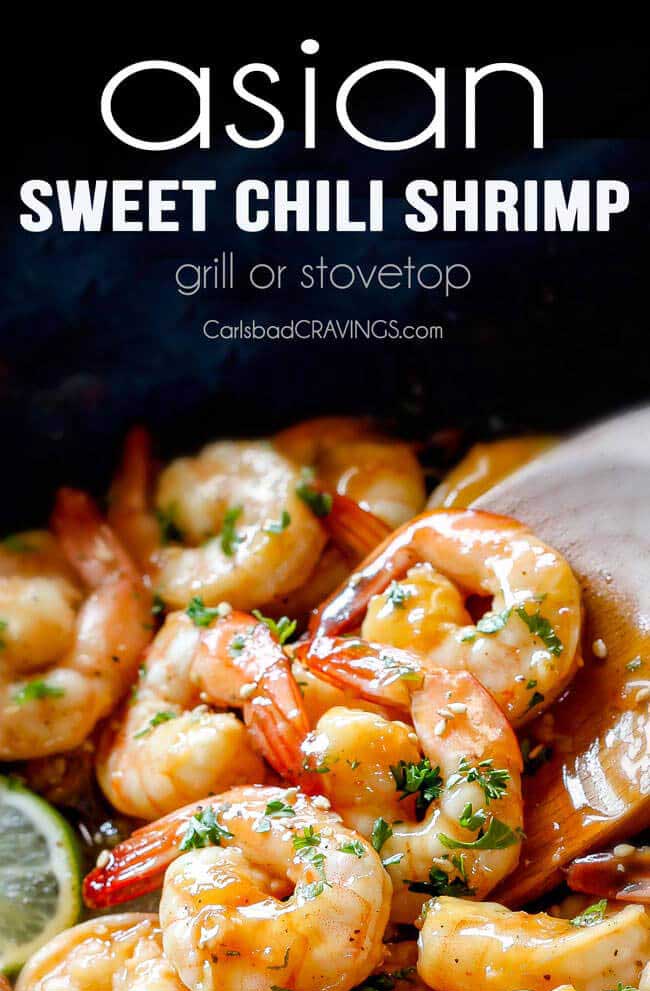 This recipe is Asian Sweet Chili Shrimp marinated in a tangy sweet heat sauce that doubles as the glaze. A wonderful oriental twist to Shrimp and veggies. It looks at good as it tastes!
It is quick and easy, grill or stove top for an incredible 10 minute prep and 5 minute cooking meal! This marinated shrimp makes an amazing simple stir fry or shrimp appetizer or get really fancy and turn it into tacos or even a shrimp salad!
Trust me, after one bite you will be interested to turn this base recipe into anything and everything.