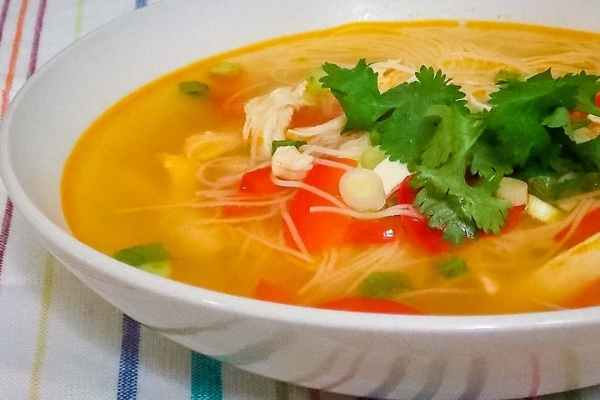 Spicy Chicken Noodle Soup
This Spicy Chicken Noodle Soup is packed with flavors of curry, shredded chicken, broth, and veggies. Its low fat, low calorie, and naturally gluten free. Delicious for lunch, or make it an appetizer to the main meal.
Add more flavor with a drizzle of hoisin and sriracha sauce and top it off with fresh cilantro and green onions for extra flavorful chicken soup!